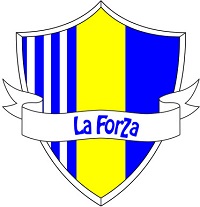 Samantha has decided to make the leap from playing AYSO soccer to playing at a more competitive travel level. She decided to try out for the La Forza Soccer Club, which is based in the Fenton/Linden area. They have full time coaches, will hold regular practices, and will play in leagues and tournaments. The links below are for "special events" such as the tournaments or other team activities, while the WSSL league schedule is listed at the bottom of the page. This is a big change not only for Sam, but for the rest of us as well. Sam was allowed to pick her own number, and she chose #29 this year, so keep an eye out for her in the pictures wearing that number!
Team Tryouts - Here are some pictures from Samantha's tryouts on June 18th and 19th.
Powerade Invitational - Click here for the information from the Powerade Invitational Tournament, held August 26th-28th in Livingston County.
Applefest 5K - This is where to go to see pictures from Samantha's run in the annual Applefest race on September 17th.
La Forza White Ice Fall Schedule

Date

Games

Location
Time
Result
Score
Record
09-10-2011
Game 1 - vs. Michigan Rush Capital Area 01 G Nike
Linden
12:00pm
L
1-0
0-1
09-24-2011
Game 2 - at Plymouth SC Reign 01 Green
Plymouth
6:30pm
L
2-0
0-2
09-25-2011
Game 3 - vs. Ann Arbor United Sc 01 Royal
Linden
4:30pm
T
0-0
0-1-2
10-01-2011
Game 4 - at Farmington SC Farmington Fusion '01
Farmington
6:00pm
W
11-1
1-1-2
10-02-2011
Game 5 - at SASA Saline 01 Swarm Black
Saline
9:00am
W
6-0
2-1-2
10-15-2011
Game 6 - vs. Michigan Alliance FC 01 G Blue
Linden
9:00am
W
6-1
3-1-2
10-22-2011
Game 7 - at Michigan Rush Capital Area 01 G Nike
Holt
12:00pm
W
4-1
4-1-2
10-29-2011
Game 8 - vs. Plymouth SC Reign 01 Green
Linden
12:00pm
T
2-2
4-2-2